Do you have a new warranty claim to submit? If so please complete the claim form with all requested information. We will be in touch as soon as possible.
To help us process your claim, please provide the photos listed below to enable us to process your claim more quickly and efficiently:
Photo of the product
The fault or defect with the product
A close up of the fault or defect with the product
The product ID label (found on the bottom or back of the product)
Sales order or Tax Invoice
**For all existing claims submitted prior to the 9th of August 2021, please refer to Freedom online support for contact information or alternatively please contact local store for update.**
Upholstery product ID label examples: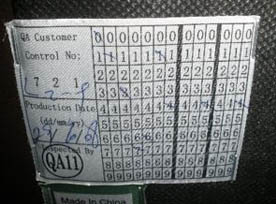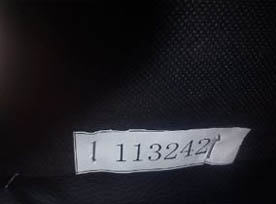 Casegoods product ID label examples: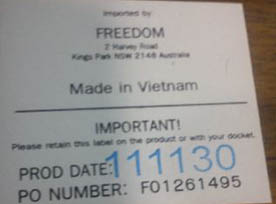 Sales Order/Tax Invoice example:
If you don't have all of the above information, please speak to our live chat team who will be able to provide you with the necessary details.